Smartphones are battery hungry which is a particular problem if you are on a long bike ride and can't charge up along the way. So, thinking ahead to my imminent lists and previous long-distance cycling, I found this really cool gaddet which is small and lightweight but packs a punch for smartphones (and tablets!).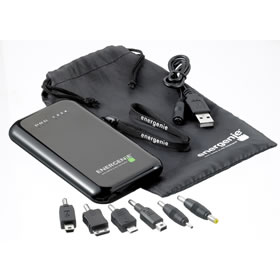 ChargeGenie50 link
The ChargeGenie 50 has a battery capacity of 5,000mAh; more than enough juice to charge your Smart Phone 3 times and enough to charge your tablet. Its light and compact design means that it fits in to your pocket and easily into your briefcase or your hand bag when you're on the go. The ChargeGenie should mean you are never left without battery on the go again!
So hopefully that fantastic photo that I wanted to take at 10 miles from the finish will happen after all!